Melting Snow on Jizo-numa Pond in Mt. Gassan, 1980, oil on canvas, 72.7×100.0cm, collection of the Artist

 Shinsaku Sato (1952 - ) is an oil painter known for portraying the spectacles of nature, such as the mountains and rivers of Yamagata and the seas around the Boso Peninsula, capturing the changes of the seasons, weather and times.
 Sato was born in Yamagata Prefecture, and studied under Hirohide Hashimoto at the Asagaya College of Art and Design. He began exhibiting his work as a student, mainly at private and group exhibitions. He earned recognition for painting still lifes and landscapes using clean colors and detailed compositions, while following traditional oil painting techniques. After relocating to Togane, he began painting landscapes as he observes them, outside his studio. As a result, his style of painting which often expresses gentle light and breeze has evolved further.
 The Shinsaku Sato – the Winds of Sotobo III – exhibition held in 2011 focused on his Sotobo landscape paintings. Our new exhibition also includes still lifes and portraits that illustrate how his style of painting has changed over time. Both early works and recent works are displayed to trace his activity over the last fifty years.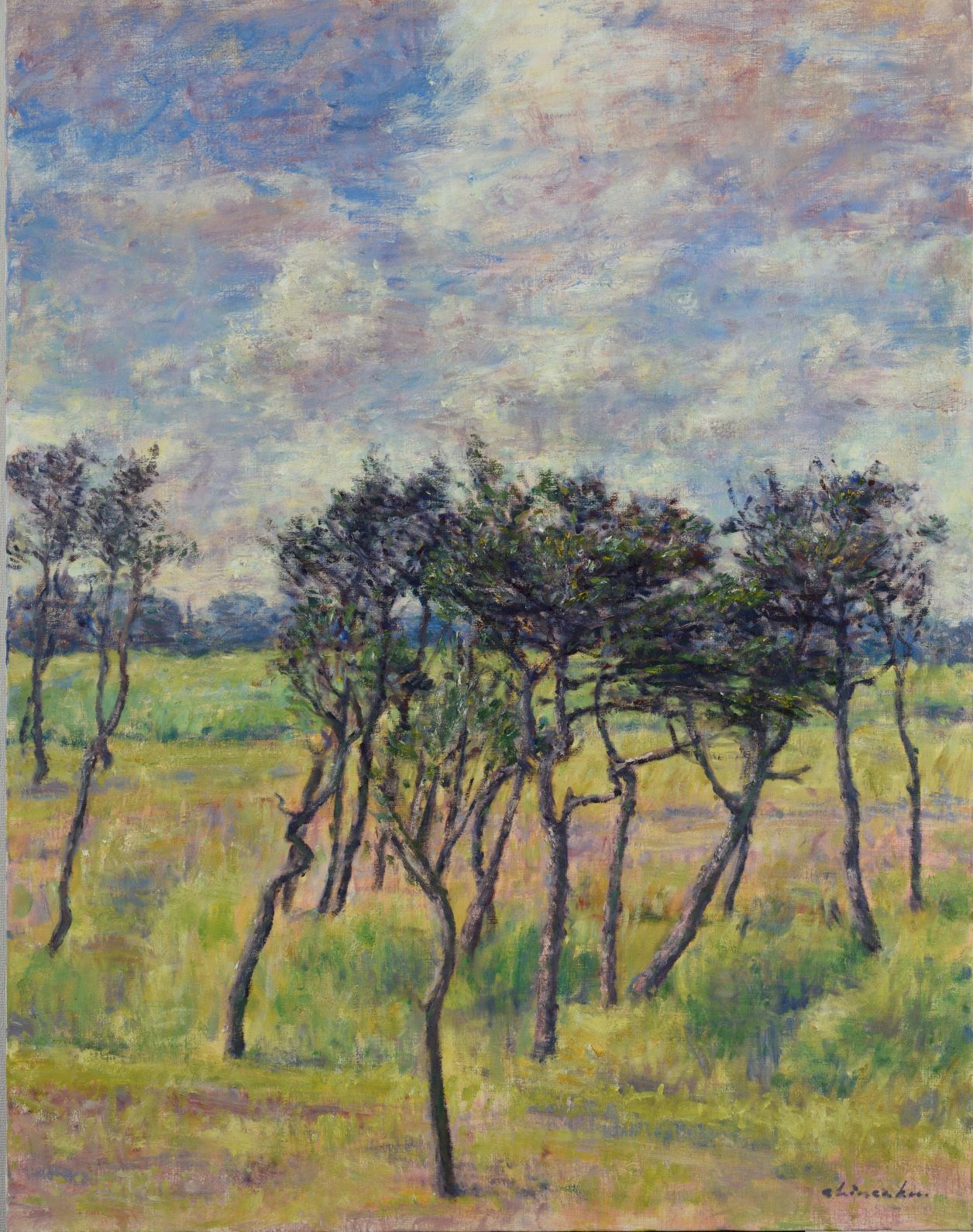 Pine Trees on the Beach of Komatsu, Kujukurihama, 2012, 116.7×91.0cm, oil on canvas, collection of the Artist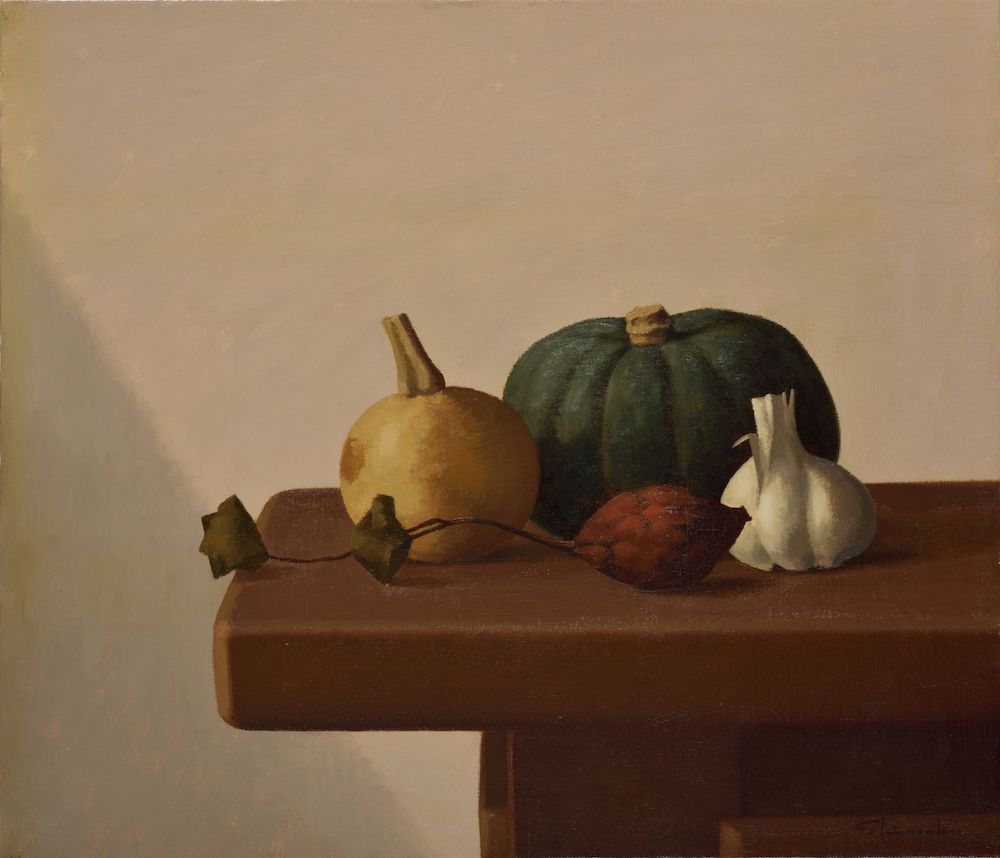 Still Life, 1985, oil on canvas, 45.5×53.0cm, collection of the Artist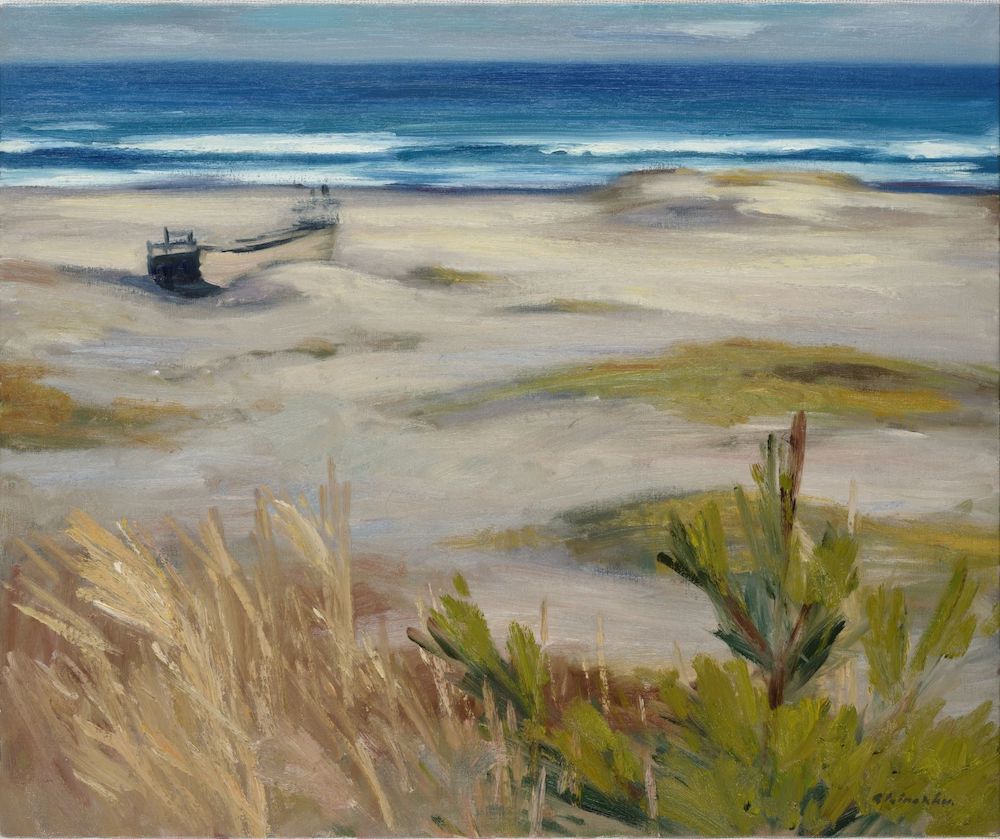 Kujukurihama and Restless Waves, 1999, oil on canvas, 60.6×72.7cm, collection of the Artist
Information
Open: 10:00-16:00
Closed: Sundays and Mondays
Admission: 300 yen (free for high school students and under)
Access: • By train: take either the JR Sotobo Line to Oami Station or the JR Sobu Main Line to Naruto Station; change trains and take the JR Togane Line; get off at Gumyo Station; 5 minute walk to the university.
• By car: take either the Keiyo Highway or the Tateyama Expressway to the Chiba-higashi Junction; from there, enter the Togane Toll Road; exit at Togane and take National Highway (Route) 126 in the direction of Naruto for about 20 minutes; at the signal at Josai International University Mae, turn right.
*The school parking lot is available.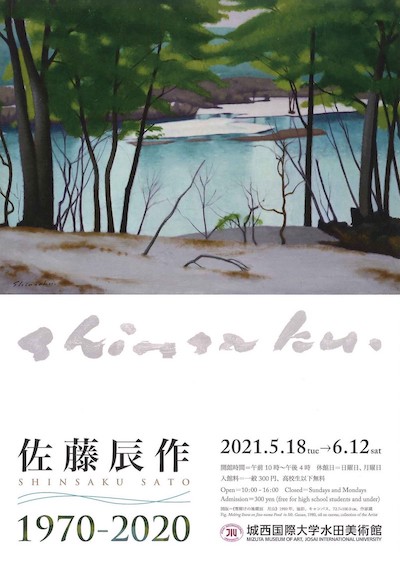 Mizuta Museum of Art, Josai International University
1 Gumyō, Tōgane-shi, Chiba 283-8555, Japan
Tel. 0475-53-2562
Web design by Wang Shaoning, junior in the Faculty of Media Studies