Campuses
CHIBA TOGANE CAMPUS
Students enjoy a comfortable campus life in excellent facilities and a wellappointed study environment.
JIU's advanced facilities and environment ensure students can enjoy a comfortable campus life and focus on their studies. Also, by providing through various education facilities such as libraries and an art museum, the university provides useful time and space for everyone concerned.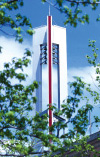 Carillon
At the same time the library was completed, a carillon that chimes each hour was installed as well.
The music was composed by Kensaku Tanigawa, who also composed the JIU school song.
1. Birds Sing (9:00AM)
2. Time of Comfort (1:00PM)
3. Memory of Maple (6:00PM)
4. JIU school song - To the Ocean
Mizuta Art Museum
This museum exhibits Ukiyoe collections by Mikio Mizuta and other exhibitions related to the university and the community.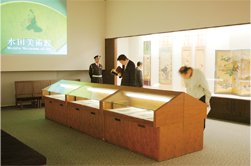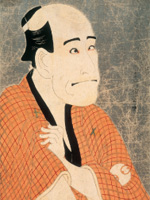 Sport Culture Center
This center is used for regular gymnastic exercises and club activities. The center also includes a martial arts gym, training gym and aerobics studio. The 2nd floor includes viewing seats that are used for official ceremonies and events.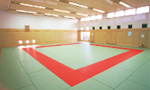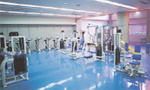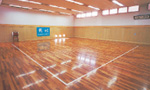 ---

Mizuta Memorial Library
This library is an information facility that collects and dispatches a wide range of information. Currently, the library has about 180,000 books and has capacity for up to 300,000 books. Also, the JIU Library Member System is used to lend works on literature, history, medical, welfare, women's study, economy, commercial science, and information processing to residents and high school students.
---
Mizuta Memorial Hall
This hall includes audio equipment that make the venue suitable for piano concerts and other activities. The hall also features a simultaneous interpretation function to handle lectures and speeches by guests from overseas. In cases in which the audience outstrips the available capacity, overflow crowds can watch a large screen and listen to high quality audio equipment in the foyer.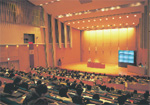 ---
Computer Room (Building B, 2F)
Basically, each student has a computer. Two computer rooms have 50 PCs, respectively, accommodating 50 students in each room at the same time. Rooms for small study groups and self study rooms are also open to students.
---
Studio/Control Room (Building A, 2F)

This studio/control room is equivalent to a TV station. Students can learn practical camera shooting techniques.
---
Cafeteria, Student Hall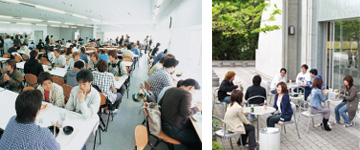 The campus includes three cafeterias with different menus and a student hall for information exchange and relaxation.
TOKYO KIOICHO CAMPUS
Study in Tokyo, the center of business
As part of its 40th anniversary, in January 2005 Josai University opened a new campus in elegant and convenient Kioicho, Chiyoda-ku.
Students in the Faculty of Management & Information Sciences can take classes on this campus, and classes and special courses unique to Tokyo have also been opened by other departments.
As a university open to society, this campus has begun operating as a new educational base.
Library
PC room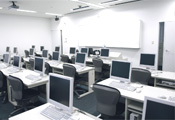 Cafeteria

Hall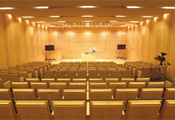 AWA CAMPUS
Awa Learning Center
Learn in Kamogawa - A resort town surrounded by ocean and green spaces
Cafe "Sakura Terrace"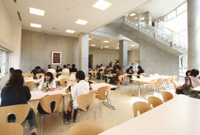 Located in the resort area of Kamogawa-shi, the Faculty of Tourism campus is adjacent to the Awa Learning Center, which opened in 2004 as an overnight study facility.
Centered on the Faculty of Tourism campus and the Awa Learning Center, students study hospitality science and also work within an atmosphere where emphasis is placed on wellness, which is the study of the health of the body and mind. These study features are collectively designed to work together to groom people for the demands of 21st century tourism, including nature, healing, local people and traditional culture.
JOSAI Awa Learning Center
Established in cooperation with Kamogawa-shi, the Josai Awa Learning Center features education facilities, accommodation facilities and a cafeteria for student studies, research and training. The center is open to the general public and classes are provided for local residents.